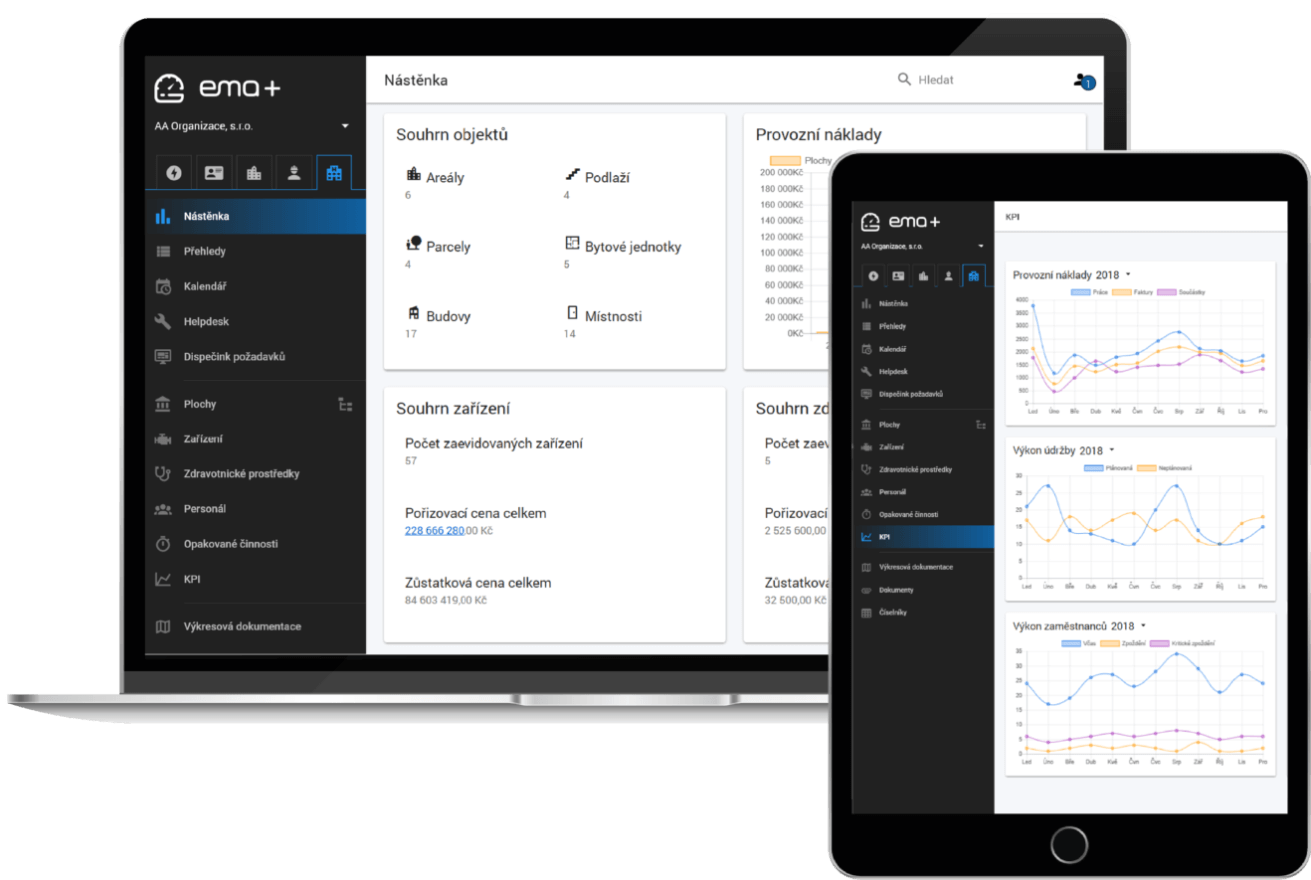 Technical and Operational Information System EMA+
Industry solution for supporting the management of the technical and operational field within health care. 
What you cannot measure,
you cannot manage.
Key features of technical and operational information system EMA+
Technical records and hierarchy of areas and equipment, operation book of objects, drawings and map graphical data, photos, summary information.
Requisition system (Helpdesk)
Request records including their statuses, work-flow of their assignment and implementation, colour visualization of states, prioritization and deadlines, cost allocation, reports and charts.
Medical device management
Administration of technical records for medical devices according to valid legislation, conclusive fulfilment of legal obligations in relation to state and EU institutions, classification according to codelists IHIS, CPV, GMDN.
Overview and administration of all documents in one place, quick access to documents, transparent sorting by document types.
Ing. Michal Tesařík, MBA
+420 724 444 451
tescosw@tescosw.cz
tř. Kosmonautů 1288/1, Olomouc
tel. 587 333 405
info@tescosw.cz
www.tescosw.cz